In the event of a fire, the heat from the flames activates a sensor in the sprinkler heads closest to the fire and release water immediately. Only the sprinkler heads in the vicinity of the fire will activate. The sprinkler system will allow the affected sprinkler to quickly reduce the heat from the fire.
Contrary to common belief, not all sprinklers in the home will activate to put out a blaze. In fact, 90% of all home fires can be contained by a single sprinkler head. On average, a single sprinkler head can reach a 20' circumference. When fire sprinklers are present, you are 80% more likely to survive a home fire.
A fire sprinkler system is the best measure you can take to protect your loved ones and your home against a deadly fire.
Fire sprinklers save lives, reduce property loss and can help reduce homeowner insurance premiums.
Many people believe fire sprinklers are activated by smoke but actually, they react to heat and are only activated in the event of a fire.
In Maryland, this type of fire protection is a state requirement for newly constructed single-family homes, townhouses, condominiums, and apartments. If a dwelling is constructed in a state that does not require fire sprinkler systems by law, it is highly recommended that the homeowner add a system during the construction phase.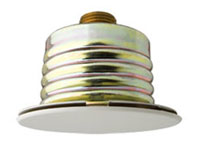 Fire Tech Residential Sprinklers, LLC specializes in the design, installation, and service of residential fire sprinkler systems. Our years of experience and first-rate service provide homeowners and builders with the assurance of a reliable, timely and accurate installation. Fire tech offers a variety of sprinkler heads so you can find the right system for your home.
We specialize in installing and maintaining residential fire sprinkler systems in Maryland, Washington DC, Virginia, Pennsylvania Baltimore Metropolitan Area. Contact Fire Tech Residential Sprinklers today for your free estimate!