When caught in a house fire, it is incredibly rare victims succumb to injury from contact with the fire itself. That's because most fatalities are rooted in smoke inhalation. The origin of most fatalities in structure fires, smoke inhalation greatly reduces oxygen intake and leads to lost consciousness, leaving you defenseless from the elements.
Smoke inhalation- not heat from the fire or building – is the primary reason it is imperative to escape a structure fire as quickly as possible. It is the cause of death in 80% of all house fire fatalities.
A mixture of heated particles and gases composed of any number of gases- depending on what exactly is being burned- is not friendly to your breathing. We breathe air composed of about 21% oxygen, which compares to less than 2% oxygen emitted from a typical house fire.
Here are some of the symptoms of smoke inhalation:
Excessive coughing
Shortness of breath
Hoarseness
Red eyes
Pale or bluish skin
Because you are essentially experiencing suffocation when experiencing smoke inhalation, you experience the same effects. These can include anything and everything from confusion, seizures, and possible coma when having experienced prolonged exposure to smoke. This is why it is imperative to install anti-fire systems, such as automated sprinklers and extinguishing, in your home or building.
When escaping a house fire, it is almost impossible to run through the smoke because of how it impacts breathing and vision. The best way to protect your family and home from this is to install sprinklers in your home.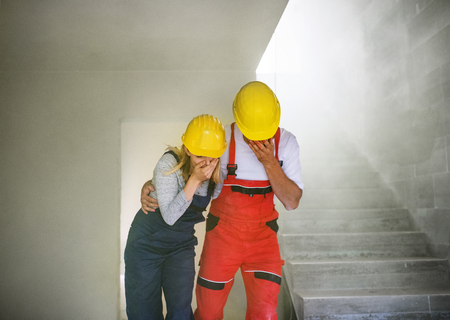 Residential fire sprinklers can extinguish a possibly fatal fire before firefighters even arrive to the scene. This can save a great deal of damage to your home and possibly save the lives of your family.
Specializing in installing and maintaining fire sprinklers, Fire Tech Residential Sprinklers, LLC is your premier source for high-quality fire sprinklers. With service to the Maryland, Washington DC, Virginia, Pennsylvania Baltimore Metropolitan Area we are committed to keeping your home safe. Contact Fire Tech Residential Sprinklers today for your free estimate!