With everyone spending more and more time at home, fire safety has become more important than ever. It is crucial to remember fire safety protocol to ensure the security of your home and family.
Here are a few home fire safety tips to remember: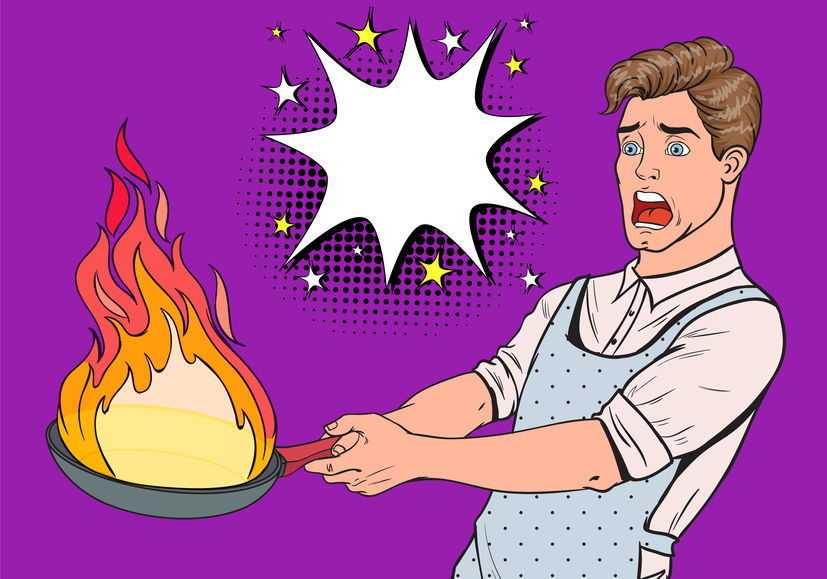 Cooking
When cooking, it is important to be mindful. Never leave the kitchen unattended while preparing a meal. Be sure to turn any pot handles inward to avoid injury from a pan being knocked over. If a fire does occur while cooking, do not try to move it to the sink. Cook fires are best extinguished by being smothered. Cover the fire with a top or baking sheet.
Because the weather has become nice, many people will begin to use their grills. Never use an outdoor grill inside your home. Make sure your grill is on flat ground and that you are not wearing any loose clothing that could possibly catch fire.
Test Smoke Alarms
Smoke alarms are very important to ensuring the safety of your home. These devices help to warn your family of a fire so that you can safely evacuate before it becomes critical. Be sure to test your smoke alarm frequently. To test your smoke alarm, ask one of your family members to go to the furthest part of your home. There is a test button on the detector which will sound the alarm. You should hear a very high pitched ringing throughout your home. If your detector is not working you may have to replace the batteries or get a new smoke detector. You should change the batteries in your smoke detector at least once or twice a year.
Establish Exit Plan
Every family should have a fire safety plan. According to the National Fire Protection Association, US firefighters have responded to an estimated average of 354,400 home structure fires per year. Although you never want a fire to occur in your home, it is key to be prepared if the situation arises. If you want to establish a safe exit plan, check out our blog on Creating A Family Fire Escape Plan.
If a fire occurs in your home, a sprinkler system could be the thing that keeps the fire confined to a small space and extinguished quickly. Fire Tech specializes in residential fire sprinkler systems for single family homes, town homes, apartments and condominiums in Maryland, Washington DC, Baltimore Metropolitan Area and Pennsylvania.