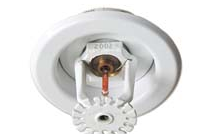 Safety should be the number one concern for building inspectors and property owners.  In each state, city and county there are specific codes that should be followed.  In this article we cover Maryland, if for some reason you are reading this and you do not live or own property in Maryland, you may want to check with your current state for their specific requirements.

Smoke Detectors – Each sleeping area should have at least one smoke detector and the alarm must be heard well enough to warn tenants. The landlord is required to install and maintain these detectors.

Sprinkler Systems – if approved, a sprinkler system may be installed in place of a smoke detector system.  In new construction buildings (dormitory, hotel, rooming house, and multi-family home) a sprinkler system must be installed.

Carbon Monoxide Detectors – Maryland also requires carbon monoxide detectors outside of each sleeping area, and within a safe distance of carbon monoxide producing equipment.  Many common home appliances produce this gas such as gas ovens, gas clothes dryers, space heaters and more.

If these requirements are not met there are severe penalties placed upon the property owners.  These penalties can include fines and imprisonment when convicted of the misdemeanor.

In the worst case scenario and there is a fire, there will be an investigation by the fire department, just like with any fire to determine the cause of the fire as well as the effectiveness of the detectors.  Once the investigation has concluded and the area is determined to be livable again the property owner is required to replace any and all damaged smoke detectors and sprinkler systems.